Going to Secondary School
The habits and routines that children develop in their first year of secondary schooling will stay with them throughout their school lives. Time spent getting it right early on is an investment that will save endless time, battles and heartache in the long run.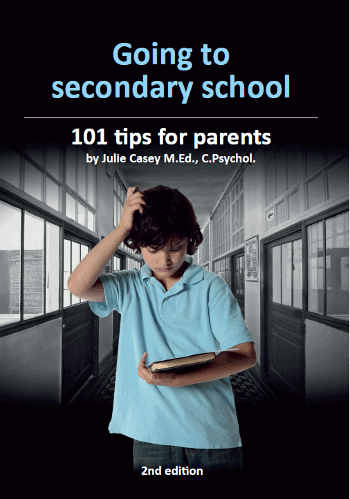 This book will give you the knowledge, skills and confidence to enable you and them to 'get it right' from the start.

Starting from the premise that you should 'never do anything regularly for your child that they are capable of doing for themselves', the tips and ideas are tested, practical and 'do-able'.